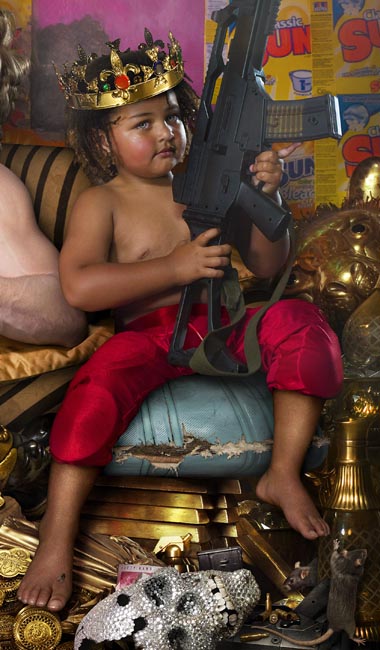 L'exposition rétrospective vient tout juste de se terminer et déjà David Lachapelle présente son nouveau projet: The Rape Of Africa.

Une exposition a lieu à Amsterdam pour découvrir ces nouvelles photos. En collaboration avec Fred Torres, David LaChapelle pose un nouveau regard sur l'Afrique, avec "The Rape of Africa" (Le viol de l'Afrique). Un regard excessif, comme à son habitude, une réflexion sur les pauvretés et richesses de ce continent toujours malheureusement délaissé.
David LaChapelle "The Rape of Africa" du 06 juin au 31 juillet 2009 à la Galerie Alex Daniels-Reflex, Weteringschans 83, Amsterdam, Pays-Bas.
http://phototrend.fr/2009/07/david-lachapelle-revient-avec-the-rape-of-africa/